Announcements
QTPOC utilizes a non-hierarchical board structure and we would love for you to join us! If you are interested and/or have questions, please respond to this email and cc Alexandra (
arawlings@jd19.law.harvard.edu
). Board members can take on as much or as little labor as their schedule and energy allows. If there is a speaker you'd like to network with and plan an event for, an initiative you'd like support, or anything else please let us know!
Events
 Student Activities Fair
Thurs. Sept. 13 | 6-8pm | Milstein East & West, WCC
Come stop by the QTPOC table and say hello! We will be right next to the main food/drink station in Milstein East next to the Lambda table. You will also be able to sign up for journals, student practice organizations (SPOs), and other neat things on campus. Learn more about the various SPOs here. Sign up for a Defenders interview here.
First QTPOC General Meeting
Thurs. Sept. 27 | 12-1pm | WCC 3019
Come  get to know other QTPOCs on campus, eat lunch, and hear about our plans for the year!

If you have strong feelings about the type of food we order please reach out to Alexandra.
*Please note that this an identity only space – your cis-het POC friends will be welcome at other events throughout the year.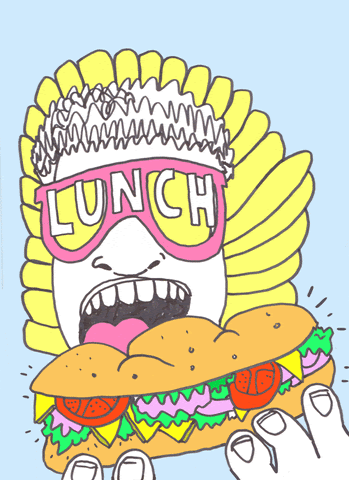 Ain't Too Proud to PrEP Launch
Fri. Sept.  28 | 4-11pm | 75 Amory St., Boston & 45 Danforth St., Jamaica Plain
The launch is 4-7pm at 75 Amory St. The ball is from 7-11pm at 45 Danforth St. and is free – no cover! RSVP on facebook to the ball here.
QTPOC will reimburse members for transportation who attend this event.  Watch your email for details on attending with your fellow HLS QTPOCs!
GLAD 19th Annual Spirit of Justice Award Dinner
Friday, Oct. 12 | 6:30-10PM | Boston Marriott Copley Place
Lambda has purchased two tables at this event such that six QTPOC members can attend. From the GLAD website: "Don't miss GLAD's biggest event of the year! The Spirit of Justice Award Dinner bring together of 1,000 LGBTQ community members and allies to unite in resistance, look toward a future of true justice, and support GLAD's life-changing mission. It's a fabulous night of celebration and inspiration, dinner and dancing." This year's dinner will honor Pulitzer Prize-winning journalist, activist, and leading voice for the human rights of immigrants, Jose Antonio Vargas.
If you would like to attend the GLAD dinner, please RSVP to secure your spot by responding to this email by Tuesday, Oct. 2nd at 11:59pm. Space is limited!
Lambda Fall Conference: Fighting the (Q)arceral State
Fri., Oct. 19 & Sat. Oct. 20 | Harvard Law School
Save the date! More details to come.
QTPOC goes to the Harvard Alpaca Ranch!!!
Sat., Oct. 27 | 2-4pm (or around there) | Harvard, MA
We can't wait to hang out with you and the ALPACAS!!! Sign ups will go out next month as the date gets closer. LOOK AT THESE SWEET FLUFFY BOIS:
MASALA Mela
Nov. 3 | 6pm-1am | 45 Danforth St., Jamaica Plain
MASALA Mela is back for their annual celebration and fundraiser! HLS QTPOC members attended last year and LOVED this event. This year MASALA Mela is raising money for two causes: (1) Fund raising for SUMI – A trans dalit activist from West Bengal who tells stories of lives and livelihood of dalit trans/hijra/gnc community in small towns in Coochbihar; and (2) to support 'yes on 3' which 
supports trans rights in public accommodations via the National Queer Asian Pacific Islander Alliance (NQAPIA). This year's event will host 7 performances from POC performers from 3 different countries in South Asia. Many of the performers are GNC, trans, and 3 performers who identify as Muslim will highlight that intersection with their queer and desi identities!
Dinner will be served from 6:30 to 8:00 and performances start at 7:30 and last for an hour. Dance floor will open from 8:30 to midnight! A full dinner will be served with accommodations for vegetarian, vegan, gluten free diets.
QTPOC will purchase tickets for this event. Additional information regarding sign ups and transportation will be available next month.
Screening of Pariah
Date and Time TBD | Smith Campus Center
Watch your email for additional information about this event.